Courses and Workshops for Floristry, Flower Arranging, Professional and Traditional Crafts
Next available flower arranging course for 2021 Calendar >>>
"Striking Summer Workshop #1 " This fun flower arranging workshop enables you to create both an April Artistry Contemporary table design plus an eye catching free standing arrangement and each incorporates the use of leaf manipulation to enhance their visual impact.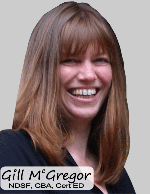 Privacy, Data Protection and this website's use of Cookies
We are committed to privacy and support current industry initiatives to preserve individual privacy rights on the Internet. Protecting your privacy on-line is an evolving area and we believe websites have to constantly evolve to meet these demands.
Your local currency
To help you see our book prices with post to you in your local area from the UK to the USA and beyond we set a strictly  necessary cookie so that you can see our book prices in your local currency; you can see how much books are in other areas by clicking their flag. Please make sure you are in your home area when prdering books so that the correct postage is calculated.
Add to Cart and View Cart!
The only Cookies after that you should encounter on our website happen only if you decide to order a book from the site directly or when you purchase a course. We take payment through paypal and it is actualy PayPal who place the Cookies; so they can manage your purchase on your behalf. If you wish to make a purchase you have to agree to this use of cookies.
Other websites can use Cookies in completely different ways and your browser has different security settings that enable you to control what websites can do with the cookies that they may set.
Our website does not otherwise place cookies or store your personal details. Details that are taken are taken solely by PayPal and protected by their security systems - for more information visit Privacy Policy for PayPal users
I am happy with this understanding > > Click to Carry On < < <
PayPal
You can only pay through PayPal by agreeing to PayPal's use of cookies. PayPal place cookies to enable PayPal to manage 'Add to Cart' and 'View Cart' on our website when you are making a purchase.
Books, Courses and Ticket Purchases.
Your supplied information is used solely to process your purchase and is not passed on by us to any other entity or used for marketing unless you have given us your expressed permission to do this.
What is a Cookie?
A "cookie" is a small text file that may be used, for example, to collect information about how a website is being used..
Should you ever discover cookies set by our website - with the exception of your use to purchase books or courses through paypal, we would appreciate you sending this information to us at admin@gillmcgregor.com
I am happy with this understanding > > Click to Carry On< < <
Zoom
Why do we use Zoom?
It is popular, freely available and helps us to create a more 'live in the moment' togetherness that normally happens when we experience events in the 'real' world. See and speak with your friends, family, as the event starts.
So what is Zoom?
Zoom is software, an application/ program, that allows people to see and speak to each other over the internet. Zoom is a great way for us to get together and enjoy the wellbeing this creates while we socially distance ourselves to keep us all safe.
Do you need to join Zoom?
To join one of our events you do need to have a Zoom account and also to have downloaded the latest version of the software.
Zoom is free for you to use.
Many people already use Zoom to stay in touch with friends, family and colleagues. To start using zoom just visit www.zoom.us 
Only registered users are able to join our events held through Zoom.
Why? This is so that only those who have purchased tickets are able to take part. Purchase information is held solely on Paypal. We do not share this information with any other entity.
Zoom Video Communications GDPR Compliance Updated: April 13, 2020 - see the full statement - www.zoom.us/gdpr
The protection of private information is fundamental to the trust Zoom users have given us (ZOOM) when choosing our service. In order to be compliant with GDPR we have implemented the following updates to our platform and practices. Platform Zoom's products now feature an explicit consent mechanism for EU users. Existing or new users coming from IP address detected from EU when signing into the Zoom desktop or mobile application, or joining a meeting without being signed in, across any platform (Mac, Windows, Linux, iOS, Android, Web, ChromeOS) will be presented with a one-time privacy policy update. Consent to the updated Privacy Policy and Terms of Service are stored for compliance purposes. Audio notifications can be enabled for users who are joining a meeting that is being recorded, via the telephone. Visual recording indicators are also present.
I am happy with this understanding > > Click to Carry On< < <
Background
So how did we all get here? On 26 May 2011 the European Commission made the controversial 'Cookies Directive' law. It applies to the UK and all European countries. It mandates that the use of cookies on European businesses' websites must be disclosed and explicit consent for their use is obtained from their users. The Information Commissioner's Office gave UK businesses 12 months in which to achieve compliance.
Many people thought this was a big step backwards, some that the legislation was so unworkable that it would 'have' to be amended, but, as it stands, UK business websites are required to make this disclosure from 26 May 2012.
Courses run in idyllic local settings which include character hotels and approved facilities in the Hertfordshire - London ⁄ Middlesex, Cheshunt, Goffs Oak and Waltham Abbey; dependent on anticipated course delegate numbers. Refreshments are provided.
Copyright Gill McGregor © 2013 - 2021