9 Different flower arranging books to read
Flower Arranging at Home - Design #1
How to.. Create a Puffed Cordyline Contemporary Table Arrangement
How to.. Create a Puffed Cordyline Contemporary Table Arrangement by Gill McGregor
Contemporary Flower Arranging - A video showing you how How to.. Create a Puffed Cordyline Contemporary Table Arrangement.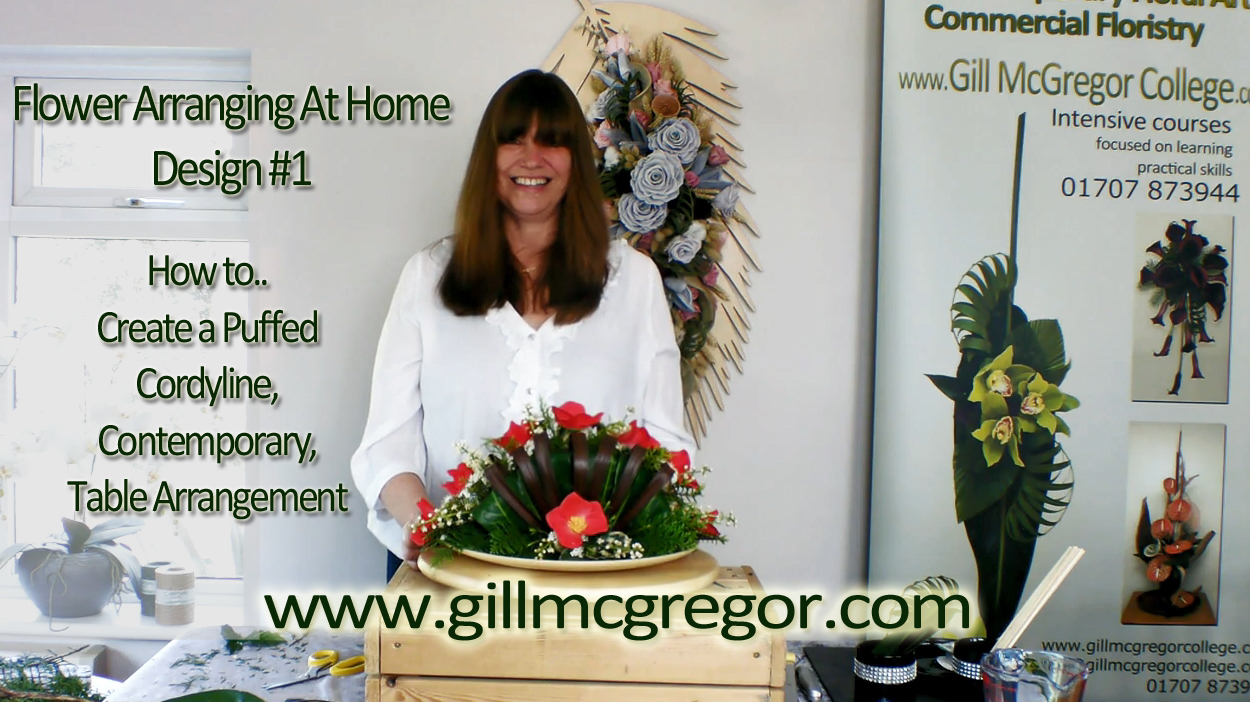 Designed and Created by:
Gill McGregor
Gill takes you through the steps to turn a single block of floral foam and sculptures it to achieve a stunning table design.
More amazing is how Gill uses this same sculptured floral foam to create a completely different shaped design – reusing the same floral foam – in the next video!
While so many of us have to stay socially distant.
We hope you enjoy watching these videos as much as Gill did making them; to help both entertain you during these times and to give you some ideas that you could arrange yourself.