9 Different flower arranging books to read
Flower Arranging at Home - Design #3
How to.. Create a Posy Ring Table Arrangement with one block of floral foam
How to.. Create a Posy Ring Table Arrangement with one block of floral foam by Gill McGregor
Contemporary Flower Arranging - A video showing you How to .. Create a Posy Ring Table Arrangement with one block of floral foam.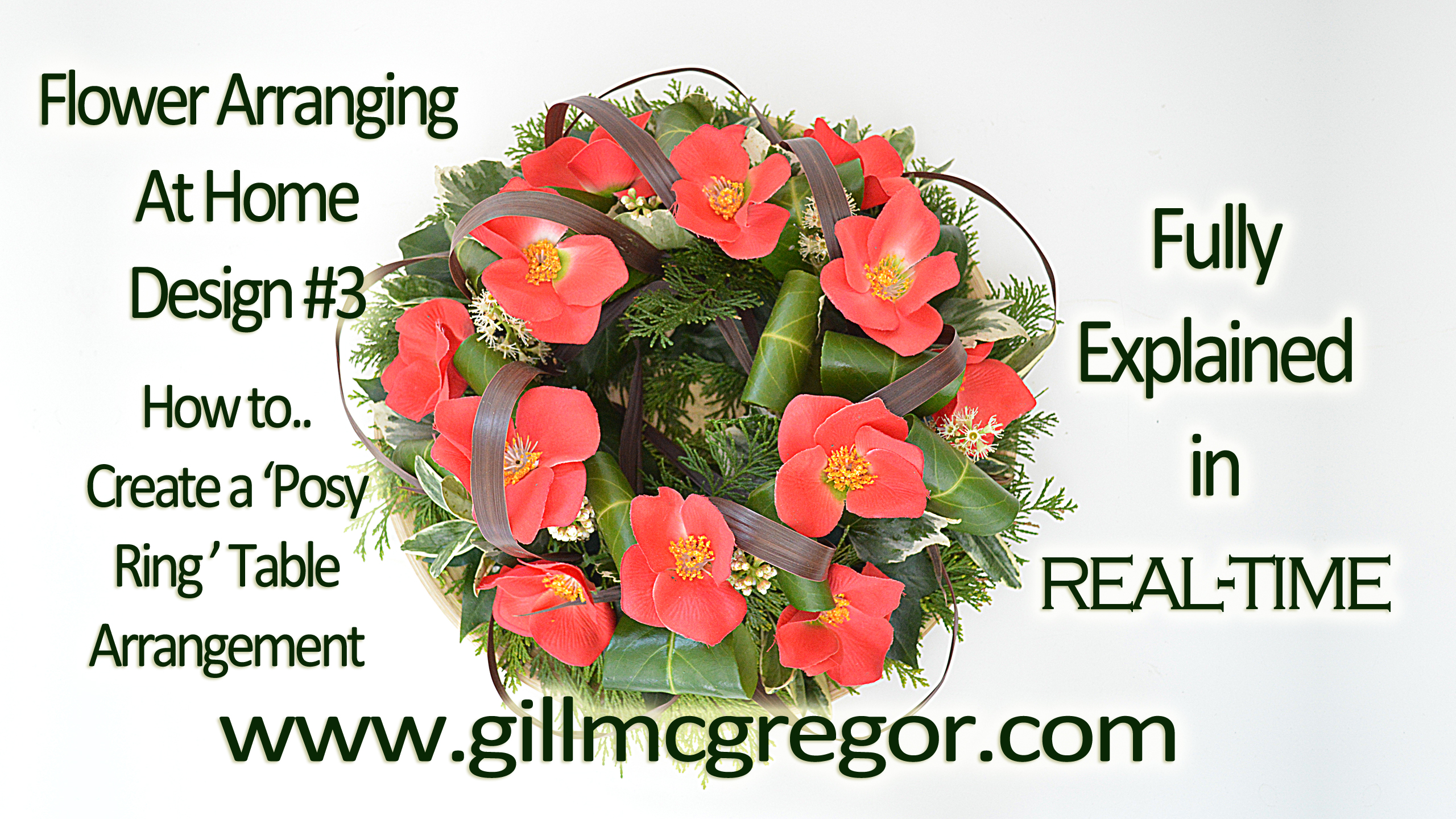 Designed and Created by:
Gill McGregor
Gill explains by this step by step "How to" video the most effective way of arranging a posy ring using as fewer materials as possible, so we can enjoy our plants both indoors and in our gardens.
Keep the central circle of foam for design #4 as you will find that it too can be used to make a very contemporary coffee table design.
We find this posy ring is a favourite with all and can be adapted greatly with additional accessories that you happen to have. Enjoy, keep safe and well.
We hope you enjoy watching these videos as much as Gill did making them; to help both entertain you during these times and to give you some ideas that you could arrange yourself.