9 Different flower arranging books to read
Flower Arranging at Home - Design #4
How to.. Create A Contemporary Layered Coffee Table Design
How to.. Create A Contemporary Layered Coffee Table Design by Gill McGregor
Contemporary Flower Arranging - A video showing you How to.. Create A Contemporary Layered Coffee Table Design.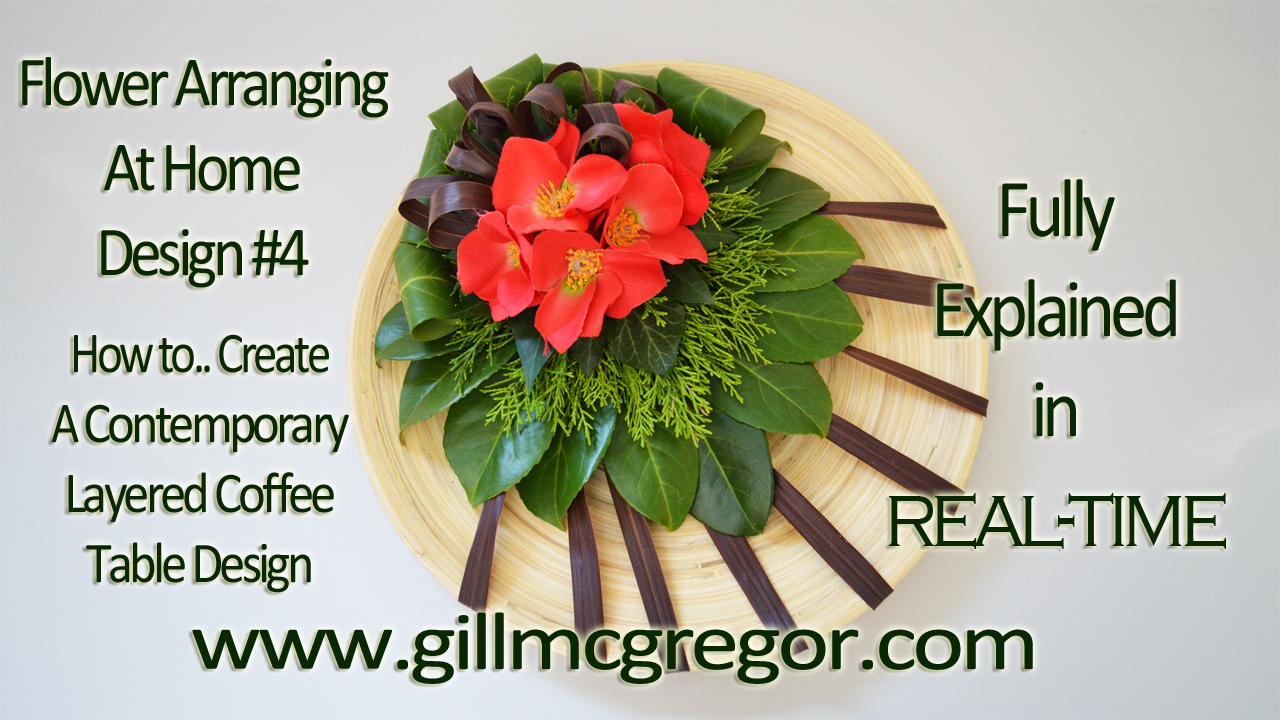 Designed and Created by:
Gill McGregor
During this "How to video" Gill explains why this simple to cut floral foam shape can be so effectively used to create a Contemporary layered coffee table design incorporating the Contemporary techniques rolling and knotting to aid distinction.
We believe everyone can interpret this design with materials available to you and hope this design puts a smile on your face whilst we all stay at home and keep safe.