9 Different flower arranging books to read
Flower Arranging at Home - Design #2
How to.. Create a Puffed Cordyline Cushion Coffee Table Arrangement
How to.. Create a Puffed Cordyline Cushion Coffee Table Arrangement by Gill McGregor
Contemporary Flower Arranging - A video showing you How to .. Create a Puffed Cordyline Cushion Coffee Table Arrangement.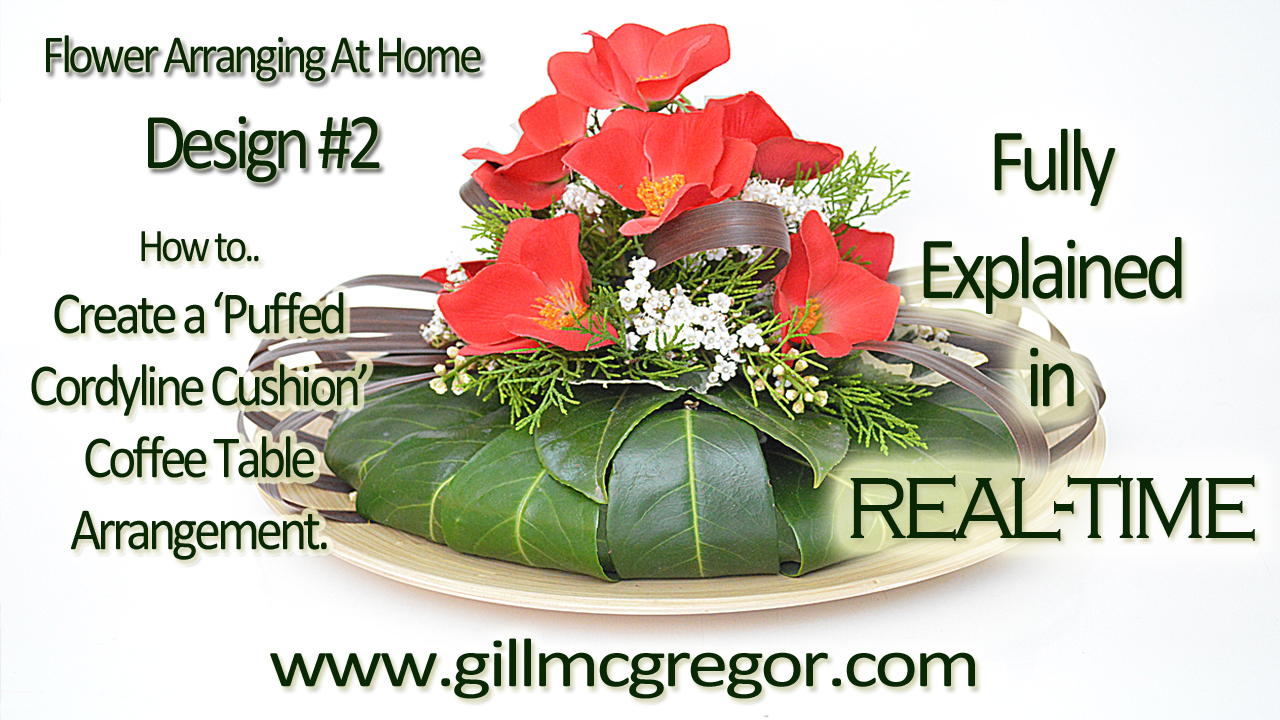 Designed and Created by:
Gill McGregor
Gill explains by this step by step "How to" video using the same sculptured floral foam utilized in design #1 to make a circular puffed Cordyline cushion with a central floral spray. In case you have not seen the first video, Gill will demonstrate this floral foam construction to assist in the making of this distinctive design.
As we stay at home to save lives, we hope this video will inspire you to arrange this design, thus bringing a little bit of your garden into your home, so we can enjoy nature indoors as well as through our windows.
We hope you enjoy watching these videos as much as Gill did making them; to help both entertain you during these times and to give you some ideas that you could arrange yourself.